Ace your Chemistry Classes!
Get Access to General Chemistry & Organic Chemistry Study Guides, Exercises and Practice Tests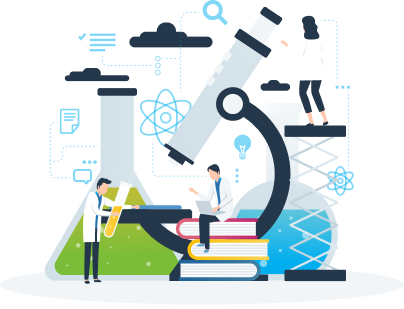 Full Access
General Chemistry 1
Introduction to general concepts of chemistry: scientific method, periodic table, atomic theory, bonding, quantum theory, atomic structure, Lewis formulas, molecular geometry, VSEPR theory, molecular orbital theory.
10 Chapters
62 Concepts
9 Quizzes
90 Exercises
3 Exams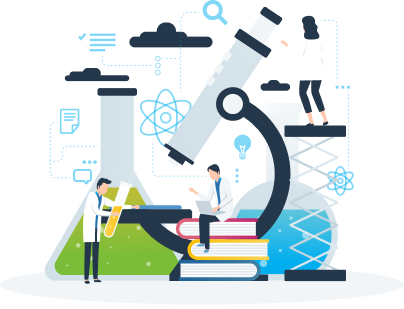 Full Access
General Chemistry 2
Continuation of General Chemistry 1. The topics covered by this course are: chemical reactivity, chemical calculations, properties of gases, liquids and solids, thermochemistry, colligative properties, and chemical kinetics.
9 Chapters
61 Concepts
9 Quizzes
88 Exercises
3 Exams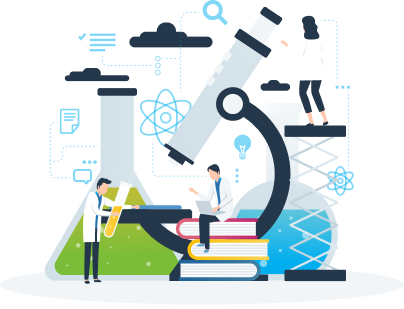 Full Access
General Chemistry 3
In-depth study of acids and bases, chemical equilibrium, solubility, chemical thermodynamics, electrochemistry and the chemistry of the transition metals. The main chemical reactivities are studied: titrations, precipitations, oxidation-reduction and electrochemical reactions. Emphasis on chemical calculations (important formula, strategy and examples).
8 Chapters
49 Concepts
8 Quizzes
77 Exercises
3 Exams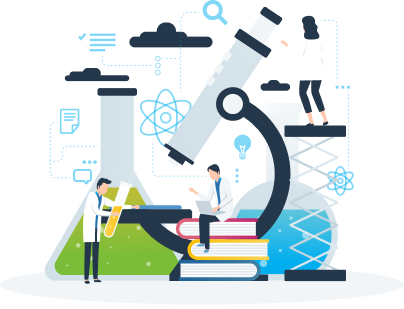 Full Access
Organic Chemistry 1
Introduction to Organic Chemistry: bonding theory, chemical and physical properties, structure and reactivities, isomerism, stereochemistry. Introduction to substitution, addition, and elimination reactions. Methodology for retrosynthetic analysis.
10 Chapters
69 Concepts
14 Quizzes
101 Exercises
3 Exams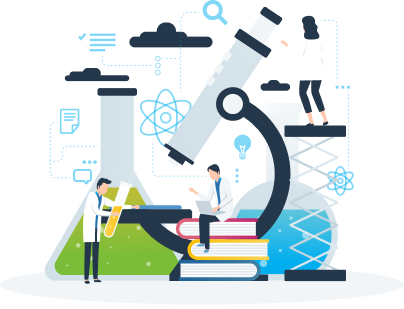 Full Access
Organic Chemistry 2
Continuation of Organic Chemistry I. Methods of analysis, chemistry of hydrocarbons (alkenes, alkynes, aromatic hydrocarbons), chemistry of the carbonyl group (aldehydes, ketones, carboxylic acids, carboxylic acid derivatives). Emphasis on mechanistic aspects of reactions and effects of molecular structure on reactivity.
10 Chapters
63 Concepts
10 Quizzes
98 Exercises
3 Exams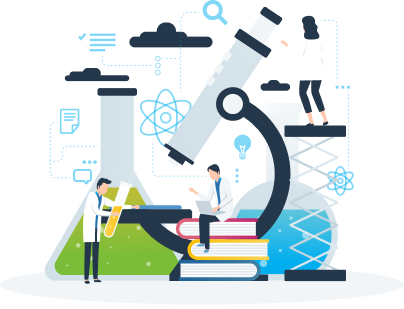 Full Access
Organic Chemistry 3
In-depth study of the aromatic hydrocarbons (benzene substituents) and the carbonyl group, chemistry of amines and their derivatives, chemistry of the heterocycles. Organic chemistry of biologically important molecules: carboxylic acids, carbohydrates, amino acids, peptides, proteins, natural products
9 Chapters
51 Concepts
9 Quizzes
72 Exercises
3 Exams
I highly recommend this program for students eager to learn the basics and advanced organic chemistry concepts. Thanks to the site, I have already aced my organic chemistry classes. The study guides were helpful and I liked how I could train ahead of time with their mock exams.
I had organic chemistry requirements before I joined Medical School. Aside from the wealth of knowledge in each study guide, it offers tons of exercises to practice the different concepts. I am really grateful the site was created. I aced all my organic chemistry. The site was a huge help.
As a chemistry major, I was so happy I could find the site. It became my go to resource when it came to studying for my general chemistry and organic chemistry classes.
The study guides provided are equipped with relevant examples and illustrations that simplify even the most complex chemistry concepts.
I think this program has the right blend of practical and theoretical knowledge. Most of the chemistry concepts I dreaded were explained really well. I remember being totally lost when it came to the synthesis of organic compounds but once I studied the guide and practices the associated exercices, my confidence skyrocketed.
Efficient Learning Process
Efficient Learning Process
Learn the fundamentals of chemistry with our tailored online chemistry study guides. Our study guides are crafted by a college professor to help you ace your chemistry exams.
Practice to Succeed
Practice to Succeed
Practice at your own pace with our chemistry quizzes, exercises, and college level practice exams. With our top-of-the-line study guides and assessment tests, you can easily understand the most difficult lessons and equip yourself with the knowledge needed to pass your exams with flying colors.
Time Effective and Flexible
Time Effective and Flexible
Our organic chemistry study guides are broken down into different chapters to help you simplify complicated Chemistry concepts and boost assimilation.
Ace Your Chemistry Classes
Ace Your Chemistry Classes
Chemistry Coach has one idea in mind: Allowing college students to master general and organic chemistry. To achieve this goal, we developed in-depth study guides and practice exams to fully prepare you.